CHAK PHRA FESTIVAL SOUTH THAILAND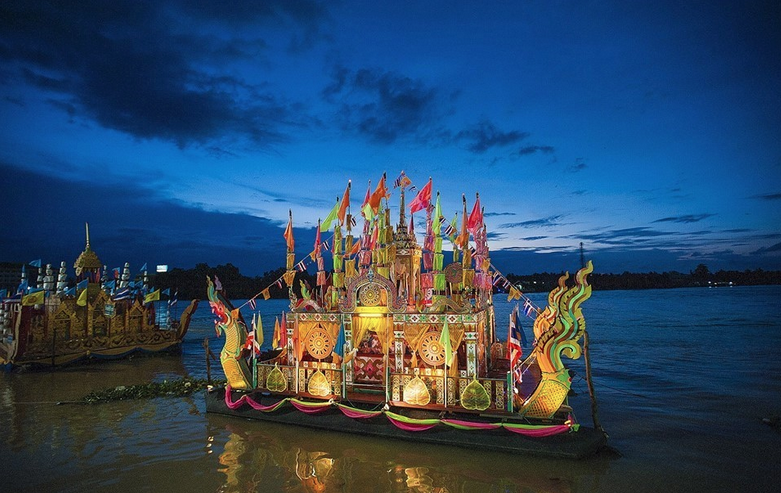 Chak Phra Festival - A century of tradition that celebrates the return of the Buddha's land sky.
This tradition stems from the belief that the Buddha ascended to heaven during Phansa to preach to his mother. The festival marks the return of the Buddha on Earth, and is an occasion of merit and general celebrations. Celebration held annually after three months of rain during October. It is celebrated in many parts of southern Thailand, but mostly in Surat Thani. Many "tanks" beautifully decorated through the city. This parade is also represented on the water with boats carrying Thai colorful designs bearing the image of Buddha. Chak Phra festival ends with a boat race and traditional games.
At Koh Samui, the celebration of Buddha's return will take place during the October 16 and 17 in Nathon..